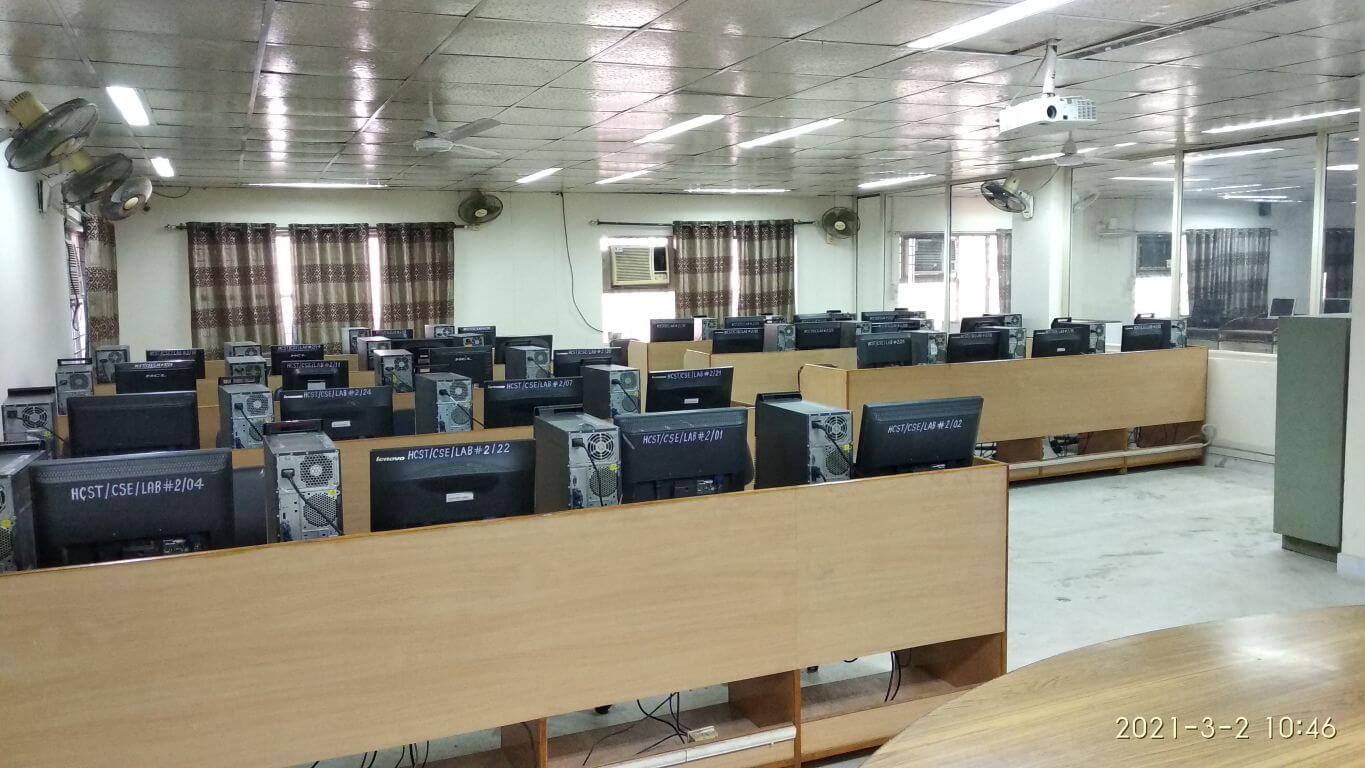 The B.Tech Computer Science with specialization in Artificial Intelligence (AI) and Machine Learning (ML) is a 4-year undergraduate program that focuses on providing students with a strong foundation in computer science and specialized training in AI and ML.
Please feel free to contact us.
About Computer Science - AI & ML
The program is designed to prepare students for a career in the technology industry, specifically in the field of AI and ML. Students will learn how to develop AI and ML-based applications and algorithms, as well as how to analyze and interpret data using statistical and machine learning techniques. In addition to the theoretical knowledge, the program also provides hands-on training through projects and internships. Students will work on real-world problems and develop practical skills that are highly valued by employers. Upon completing the program, students will have a strong foundation in computer science, as well as specialized skills in AI and ML. Graduates of this program can pursue careers as AI and ML engineers, data analysts, software developers, research scientists, and other related roles in the technology industry.
10+2 pass from a recognized board or university with Physics, Chemistry, English and Mathematics as compulsory subjects and a minimum of 50% marks.
10+2 with PCM

50% Marks in 10+2

Passed from recognized board or university
4 Years Course

8 Semester

2 Semester/Year
Data Analyst
Machine Learning Engineer
Data Scientist
Artificial Intelligence Engineer
Business Intelligence Analyst
Big Data Engineer
Cloud Architect
Technical Writer
CORPORATES WHICH RECRUIT SGI COMPUTER SCIENCE ENGINEERING STUDENTS
Software Companies:
TCS
Infosys
Oracle
Tally Solutions
Sopro
Huawei
Satyam
L & T Infotech
HCL
I-Gate
I-Flex
Polaris
M-Phasis
ITC Infotech
R-Systems
Ramco
Belmark
Persistence
Geometric Solutions
NIIT Technologies
Torry Harris
Wipro Infotech
EDS
Webcom
Global Logic
Compare Infobase
Kale Consultants
U.S. Technologies
Jaintec Software Solutions
EMC2 Ltd.
Netchasers
Sapient
Sapient Informatics
Accenture
Daffodil Software
Networking Companies:
HCL Infosystem
Data Armor
Spanco
Hughes Communication
Idea
Tata Tele Services
Sterling Telecom
INS Ltd.
Mobile/Communication Companies:
Sasken
Z-Teck
Electro Com
Sony Ericsson
L.G. Electronics
Control & Switchgears
TNS
Abacus