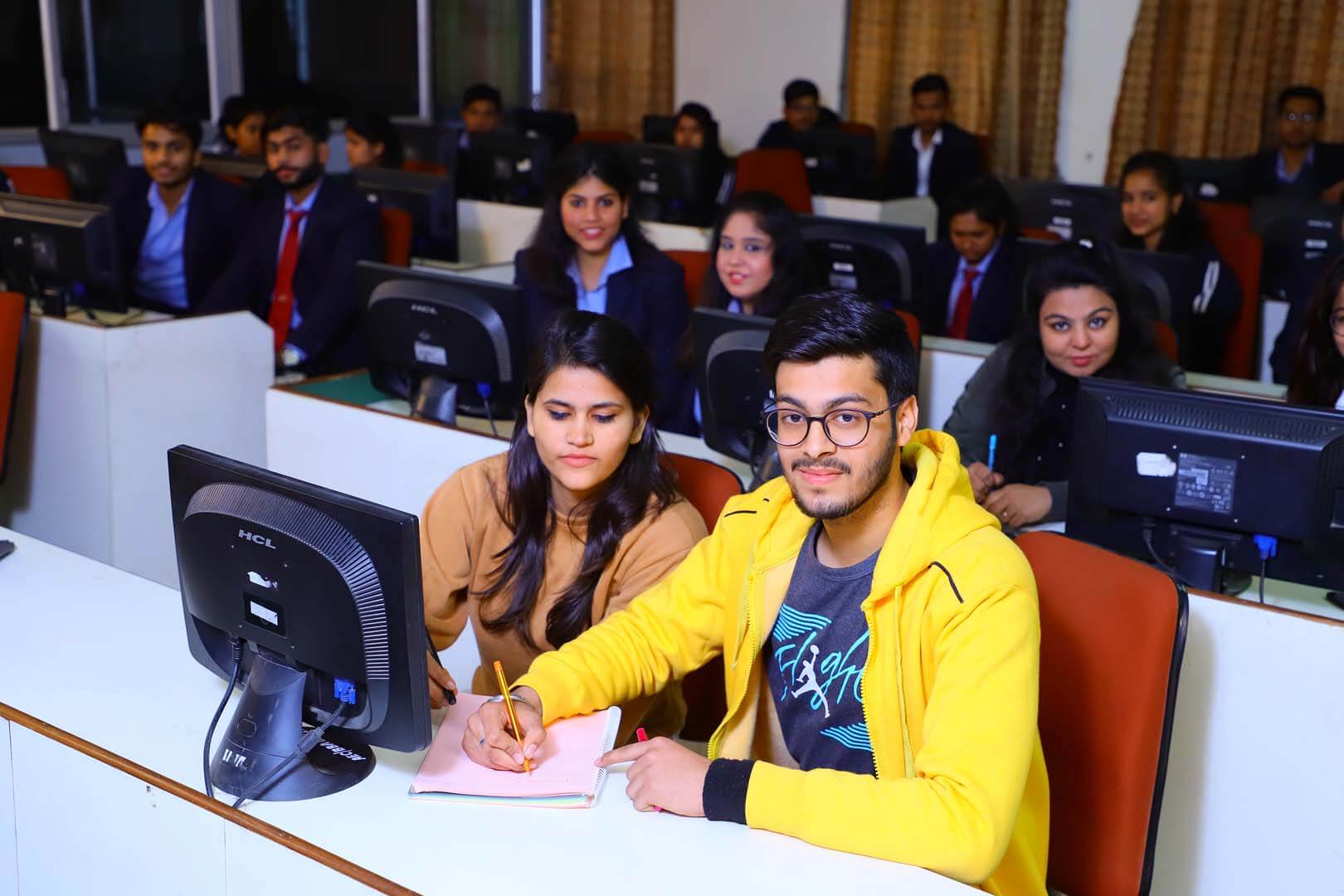 Bachelor of Business Administration (BBA) program at Sharda Group provides a strong foundation in the core business disciplines and helps aspirants to acquire the key competencies needed at undergraduate level. Our intensive BBA program focuses on the overall development of the students including effective communication skills, decision making and developing a holistic view of the different functional areas of the business environment.
Please feel free to contact us.
With rapid growth of IT industry, the demand of computer professionals is rising with each passing year which has further created huge opportunities for the IT graduates. BCA course equips the students to pursue a successful career in systems management, software development, web designing and computer hardware.
BCA program provides sound practical skills to address the issues and challenges arising due to the usage of computer systems and applications in industries and workplaces. The program helps in developing the programming and networking skills in the students and skills to use modern techniques in information technology. BCA program at Sharda Group helps sharpens analytical and communication skills of the aspirants.
The curriculum of BCA program is designed to cater to the ever-changing demands of information technology sector with valuable inputs from the IT experts. Objective of this program is to develop skilled manpower in various areas of information technology.
The three year, six semesters BCA program emphasizes on computer applications oriented courses like Java, C++, web development etc. Students have to work on two projects during the program; one is minor and the major one is to be attempted in the final year. The program provides sound understanding of the key areas of computer science and industrial computing to the learners. The primary objective of the BCA program at Sharda Group is to provide a foundation of computing principles and business practices for efficient use of information system and enterprise software. The program exposes students to the business software and information system.
To deliver world-class education to the students with optimum facilities and the latest teaching trends

To train students by using state-of-the-art technology

To help the students learn the IT concepts and apply them successfully in the information systems

To prepare students to meet the organizational requirements of the IT industry and provide a strong foundation in the technical aspects of computers and their applications.

The program also aims to give an insight into organizational analysis techniques for creatively designing various business processes
10+2 pass from a recognized board or university with Physics, Chemistry and Mathematics Compulsory Subject and a minimum of 50% marks.
10+2 with PCM

50% Marks in 10+2

Passed from recognized board or university
Bachelor in Computer Applications (BCA) at Sharda Group offers bright future in IT field to the aspirants. Graduates can look up for ample job opportunities as programmers and grow to become project managers. They can seek highly paid job opportunities in private and government sectors including banking, accounting, stock marketing, marketing and e-commerce etc. Students can also go for higher studies like MBA or MCA to add more credibility to their resume.
This field provides you ample opportunities to make your career not only in private sector but also in the public sector. The government organization like NIC, Indian Army, Indian Air Force and India Navy also recruit large number of computer professionals for their IT department.
CORPORATES WHICH RECRUIT BCA STUDENTS
Software Companies:
TCS
Infosys
Oracle
Tally Solutions
Sopro
Huawei
Satyam
L & T Infotech
HCL
I-Gate
I-Flex
Polaris
M-Phasis
ITC Infotech
R-Systems
Ramco
Belmark
Persistence
Geometric Solutions
NIIT Technologies
Torry Harris
Wipro Infotech
EDS
Webcom
Global Logic
Compare Infobase
Kale Consultants
U.S. Technologies
Jaintec Software Solutions
EMC2 Ltd.
Netchasers
Sapient
Sapient Informatics
Accenture
Daffodil Software
Networking Companies:
HCL Infosystem
Data Armor
Spanco
Hughes Communication
Idea
Tata Tele Services
Sterling Telecom
INS Ltd.
Mobile/Communication Companies:
Sasken
Z-Teck
Electro Com
Sony Ericsson
L.G. Electronics
Control & Switchgears
TNS
Abacus
The IT field is one of the highest paying fields for a fresher. A computer professional working in a big MNC can easily get an initial package of Rs. 25,000 to Rs. 40,000 per month. Some IT giants like Google, Microsoft, Oracle, Facebook pays even a six figure salary to a fresh graduate.
In India, the average salary of a software developer is around Rs 3.5 lakh per year depending upon the working organization, education, skills, etc.
With good skills in C++ and Java/J2EE you can get a high paying job in this field. After gaining the sufficient experience in IT field you can easily earn a handsome salary package.