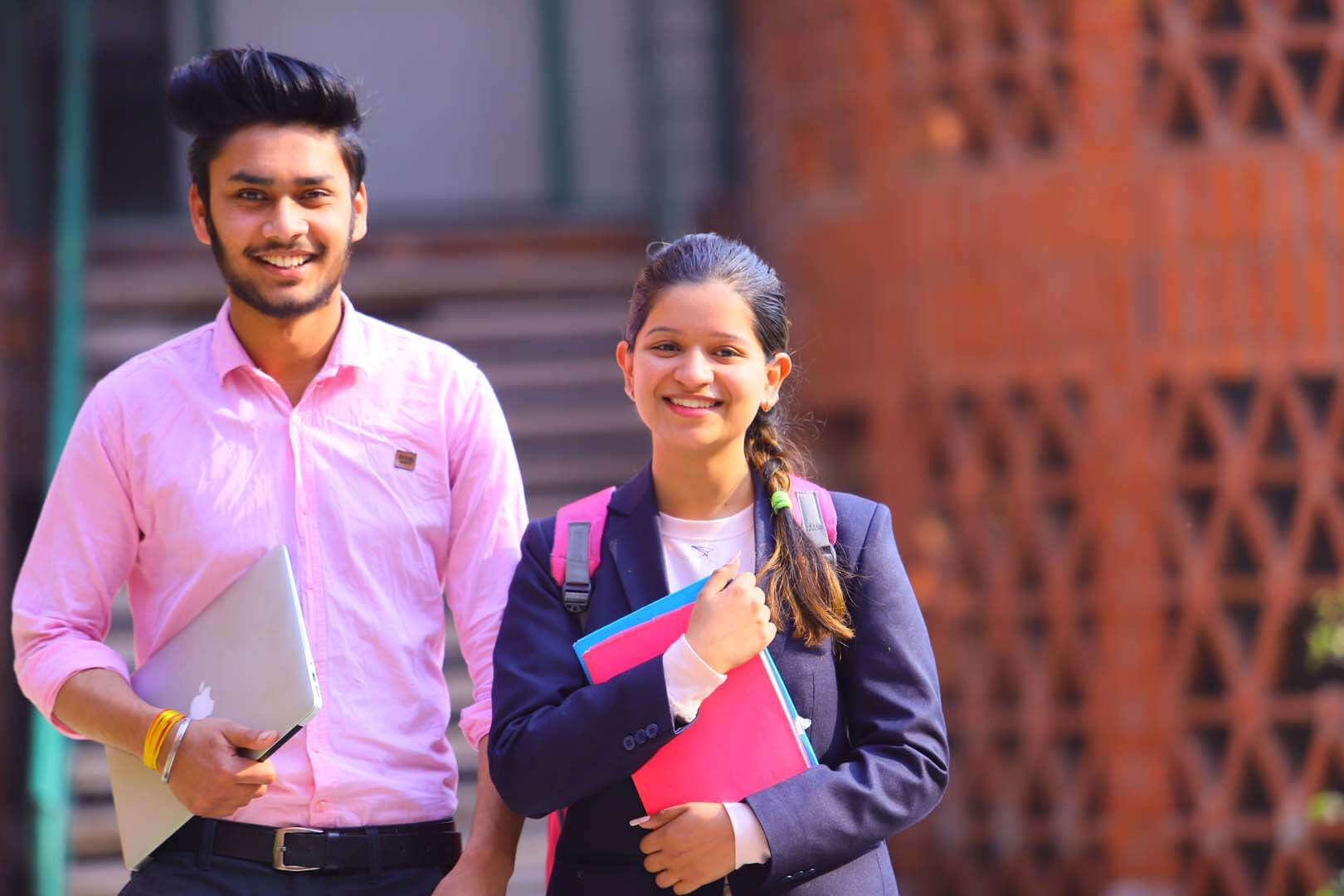 Master in Computer Applications course is spread across 2 years and designed to meet the growing demand for qualified professionals in the area of Information Technology. The postgraduate program at Sharda Group is inclined more towards application development and thus has more focus on latest programming language and tools to develop faster and better applications.
Please feel free to contact us.
It covers various aspects of programming, computational theory, network and database management, algorithm design and optimization, electronics, probability, mobile technologies, accounting, mathematics and finance etc. The course aims at imparting comprehensive knowledge with equal emphasis on practice and theory.
The program offers candidates with a practical and theoretical understanding of key areas in the computing area and serves as an integral platform for candidates to learn diverse Open Source Technologies like Word Press, Wikipedia and Latex etc. The program is carefully updated and revised by the university regularly to cater to the changes in the IT industry.
The duration of Master in Computer Applications (MCA) is 2 years, divided into four semesters. Starting semesters serve as a bridge course as candidates come from diverse program backgrounds. The first year program is aimed at the skills development in computers by using various technologies, the 2nd year is much more focused offering a conceptual framework and in the third year students have to attempt project work on their area of specialization. Case studies, role plays, simulation exercises, guest lectures, company visits and internship training are some of the key pedagogical activities employed in this degree program.
The curriculum of MCA program at Sharda Group is primarily based on the development of application software in diverse fields.
To embed strong professional ethics and human values in the students to become socially responsible.

To apply current research, tools and technologies to create systems for solving industry oriented problems.

To develop the abilities to face the changing scenario and career opportunities in computer applications.

To provide opportunities for attaining in-depth knowledge of programming skills and fundamental concepts for the holistic development of learners.
Any graduate who has cleared or appearing for the final year degree exam in any discipline (Commerce, Arts, Science, and Engineering) by any recognized university is eligible to apply.
Students must have mathematics as a subject in their 12th standard or any one year of graduation. BCA qualified students can also pursue MCA.
Graduation

50% Marks in Graduation

Passed from recognized university
2 Years Course

4 Semester

2 Semester/Year
In today's age of computers, a student with an MCA degree has numerous job opportunities in top level IT organizations and consultancy firms. MCA graduates can easily grab the opportunities in large companies having an in-house systems department. MCA graduate can work for any IT firm, small or big, in various roles such as:
System developer
Software analyst
Software developer
Software application architect
System analyst
Software programmer
Web designer and developer
Starting a new venture
Hardware engineer
Technical writer
Database administrator
Junior programmer
Chief information officer
Computer support service specialist
CORPORATES WHICH RECRUIT MASTER OF COMPUTER APPLICATION STUDENTS
Software Companies:
TCS
Infosys
Oracle
Tally Solutions
Sopro
Huawei
Satyam
L & T Infotech
HCL
I-Gate
I-Flex
Polaris
M-Phasis
ITC Infotech
R-Systems
Ramco
Belmark
Persistence
Geometric Solutions
NIIT Technologies
Torry Harris
Wipro Infotech
EDS
Webcom
Global Logic
Compare Infobase
Kale Consultants
U.S. Technologies
Jaintec Software Solutions
EMC2 Ltd.
Netchasers
Sapient
Sapient Informatics
Accenture
Daffodil Software
Networking Companies:
HCL Infosystem
Data Armor
Spanco
Hughes Communication
Idea
Tata Tele Services
Sterling Telecom
INS Ltd.
Mobile/Communication Companies:
Sasken
Z-Teck
Electro Com
Sony Ericsson
L.G. Electronics
Control & Switchgears
TNS
Abacus
The IT field is one of the highest paying fields for a fresher. A computer professional working in a big MNC can easily get an initial package of Rs. 25,000 to Rs. 40,000 per month. Some IT giants like Google, Microsoft, Oracle, Face book pays even a six figure salary to a fresh graduate. In India, the average salary of a software developer is around Rs.3.5 lacs per year depending upon the working organization, education, skills, etc. With good skills in C++ and Java/J2EE you can get a high paying job in this field. After gaining the sufficient experience in IT field you can easily earn a handsome salary package.