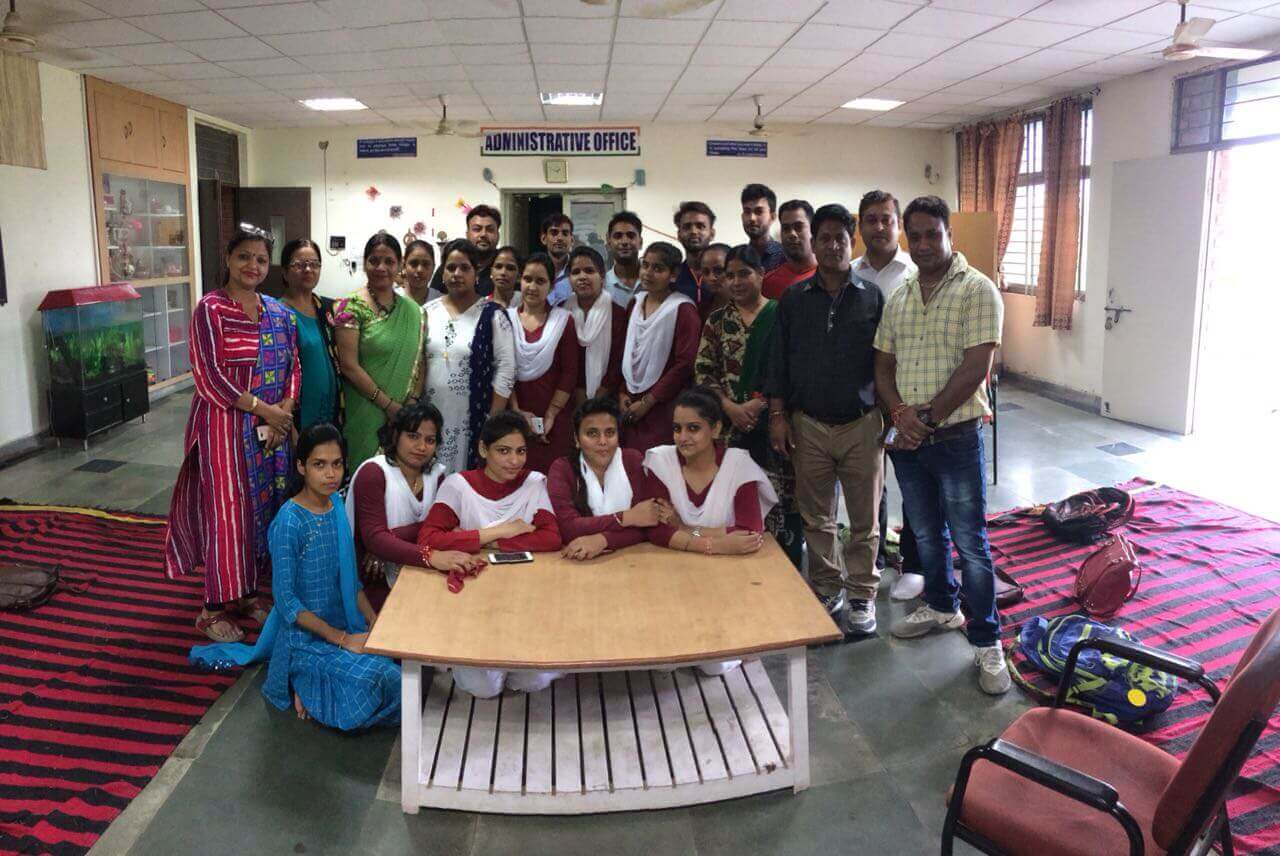 Bachelor of Education (B.Ed.) is a degree program that prepares students as a teacher to work in schools. The course is designed for those who are interested in pursuing their career in teaching and its related fields. This is a professional course that helps learners to develop teaching skills. The minimum eligibility criterion for the program is that the student must have completed their undergraduate degree in any discipline.
Please feel free to contact us.
B.Ed. program at Sharda Group is a skill-training based program which is focused on providing the necessary training and skills to the students so that they are clear about all the aspects of classroom teaching. Those who have graduated from the arts stream are taught arts subjects like History, English, Geography etc., while students graduated in science stream are taught science subjects like Physics, Chemistry, Biology etc.
B.Ed. is a vocational program which involves intensive learning in order to make the students aware of all the possible classroom scenarios. The program also provides them skills on handling and managing the classroom.
B.Ed. program at Sharda Group is divided into segments of core courses, pedagogy courses, experience for teacher enrichment, and social and environmental sensitivity. The program structure is designed in such a way that every student learns all the aspects of teaching and made aware of the situations that they might encounter while teaching.
The core courses of the program provide a conceptual and contextual understanding of the subjects to the learners while the pedagogy courses deal with the aspects essential for the teacher. Other segments of the program develop teaching sensibilities in the candidates. The subjects and topics covered in the program include educational psychology, holistic education, education, culture and human values, philosophy of education, guidance and counseling etc.
Highlights of the Program


Personalized training through integral pedagogy and mentoring

In-service training for teachers

Documentation and research

Use of IT communication media and innovative practices

All round training of the candidates involving cultural, social, intellectual, aesthetic and moral aspects of teaching and learning

Empowerment of subalterns including women
To enable students to understand the central concepts, tools of inquiry and structures of different disciplines of education

To make teachers and students understand how children learn and develop and how they differ in their approaches to learning

To develop skills of student teachers to plan learning experiences inside and outside the classroom

To provide a rich program of curricular and extra-curricular activities for all round development of the candidates
Graduation pass from a recognized university and a minimum of 50% marks.
Graduation

50% Marks in Graduation

Passed from recognized university
After the completion of course, candidates can go for higher studies in this field like M.Ed. to add more value to their resume. They will have a lot of opportunities after pursing B.Ed. course at Sharda Group. Candidates can easily get jobs in government as well as private schools with good salary package. One can work in schools, coaching centers, education departments, education consultancies etc. One can also start their career as academic content writers, counselors or educational guides.
CORPORATES WHICH RECRUIT B.ED. STUDENTS
Government and Private Schools
National Council of Educational Research and Training (NCERT)
National University of Educational Planning and Administration (NUEPA)
National University of Educational Planning and Administration (NUEPA)
Educomp Solutions
Everonn Education
The average salary of a Teacher in India is around Rs.3 lacs per annum. Salaries will be increased with a good experience and degree in the education field.
In a government schools a TGT can earn a salary more than Rs.3 lacs per year and a PGT can get a salary of Rs.4.5 lacs per year.