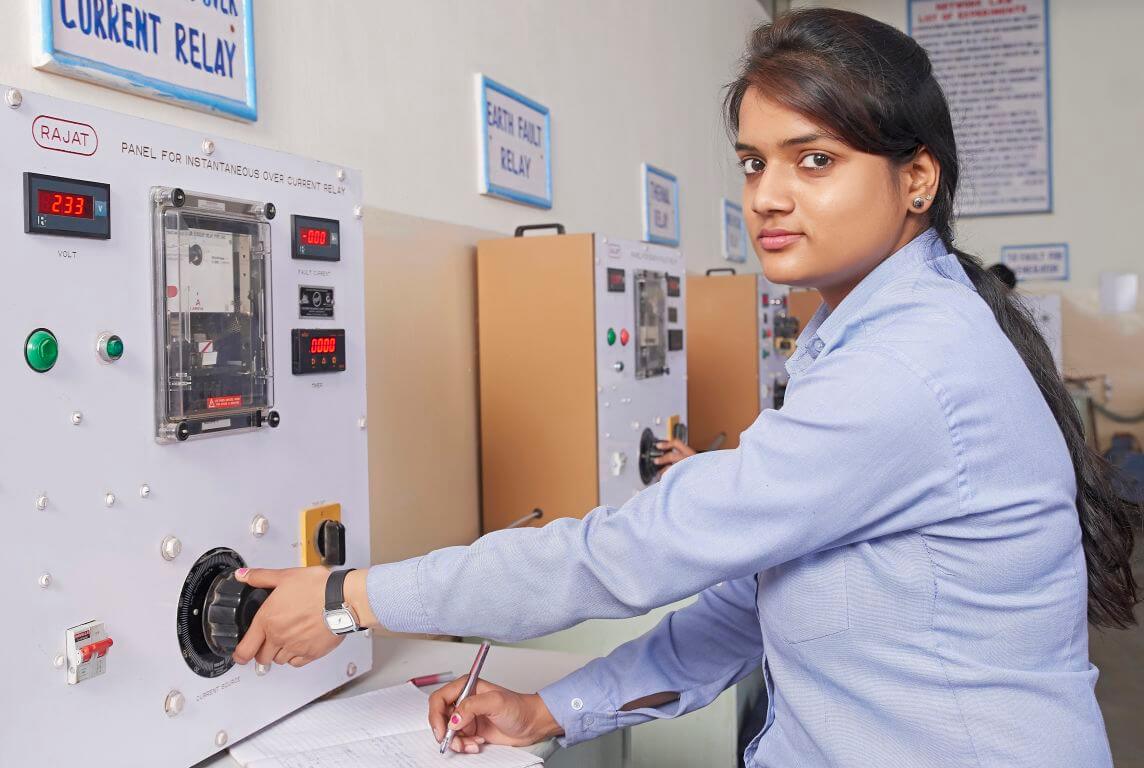 Diploma in Electrical & Electronics Engineering is a Diploma level course. Electrical engineering is a field of engineering that generally deals with the study and application of electricity, electronics and electromagnetism. The field first became an identifiable occupation in the late nineteenth century after the commercialization of the electric telegraph and electrical power supply. 
Please feel free to contact us.
It now covers a range of subtopics including power, electronics, control systems, signal processing and telecommunications. There are equally good opportunities for jobs in the electrical engineering industry and higher education.
Aspiring students should have completed 10th class or its equivalent examination.

The student must have studied English as one of the subjects in Class X.
3 Years Course

2 Years Course (Lateral Entry)